CIRCUS MAXIMUS FOR LIVING MAXIMUS
Share
The world's finest residences will feature three-stories of seriously audacious playgrounds for recreation-to-the-max.
Jules Trump knows one thing for sure: If you're going to compete for the recession-proof, top-end luxury real estate market, you have to go ginormous or go home. Like when the ancient Roman Empire created Circus Maximus for chariot racing and mass entertainment, Trump is bringing his modern vison of Circus Maximus to Sunny Isles, Florida, in the form of three stories and 45,000 square feet of recreational bliss for residents choosing to living in what he calls The World's Finest Residences -The Estates of Acqualina. The highly anticipated $1.5 billion, 50-story twin condo tower complex is scheduled for completion in 2019.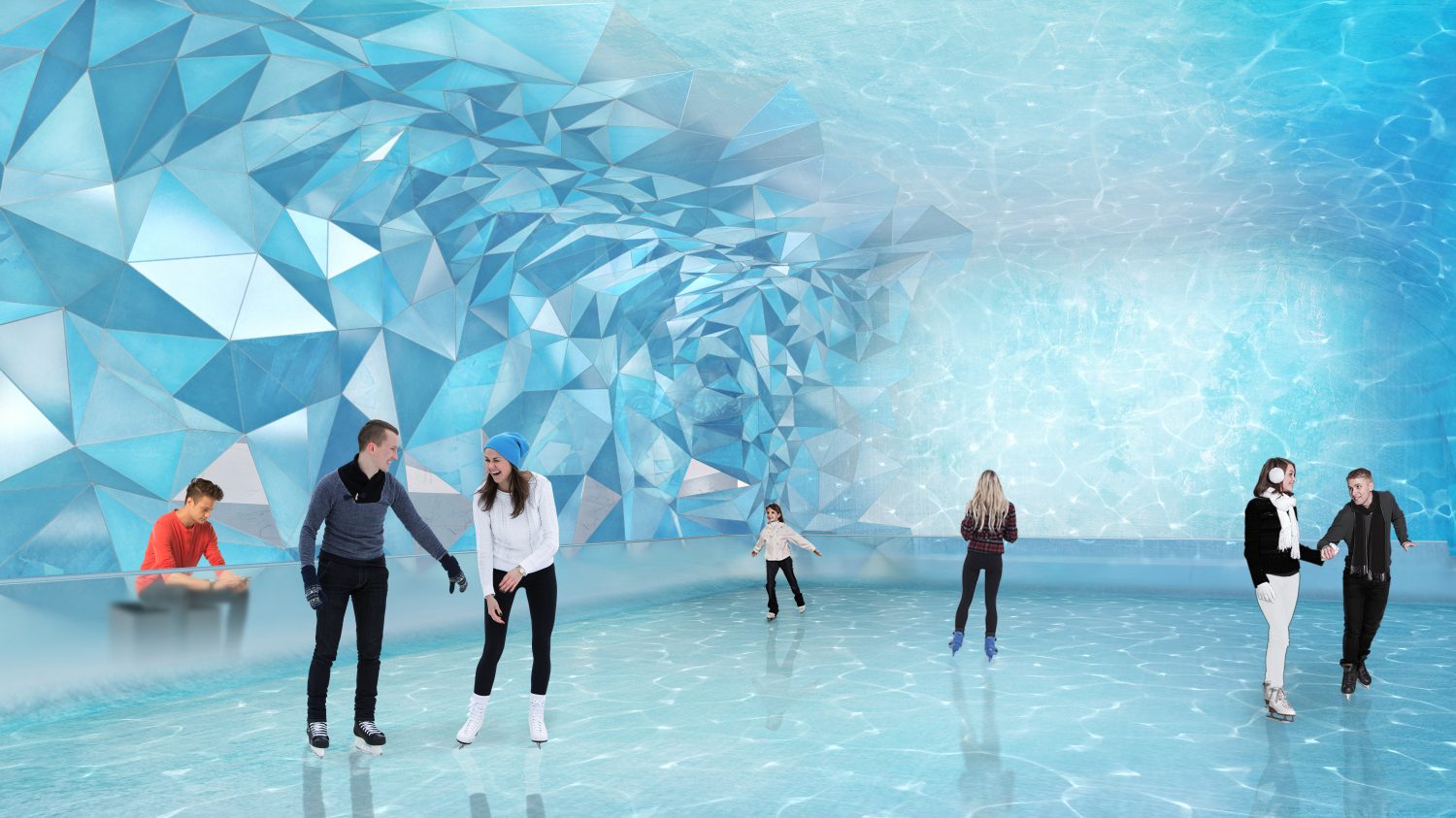 PLAY HARD
The residential property will feature an impressive Villa Acqualina and Circus Maximus, which will be outfitted with an ice skating rink, four-lane bowling alley, movie theater, Formula One racing simulator, golf simulator, kid's arcade, billiard room, and Wall Street trader's club room that will ensure no desires are overlooked.
This property's magnificence also includes beautifully landscaped gardens featuring multiple infinity pools, a FlowRider for surfers, a basketball court, a romantic beachfront restaurant and bar, and 560 feet of Atlantic oceanfront on a 5.6 acre site with all the benefits of Acqualina resort's five-star lifestyle.
"We want The Estates at Acqualina to encompass a multi-generational effect for families within a dynamic recreational space", said Jules, the Trump Group co-chairman. "It's a most like a theme park in your living room."
Circus Maximus is just one dynamic of the amenity-laden Villa Acqualina, which will also house a spa, fitness center, and a world-class restaurant.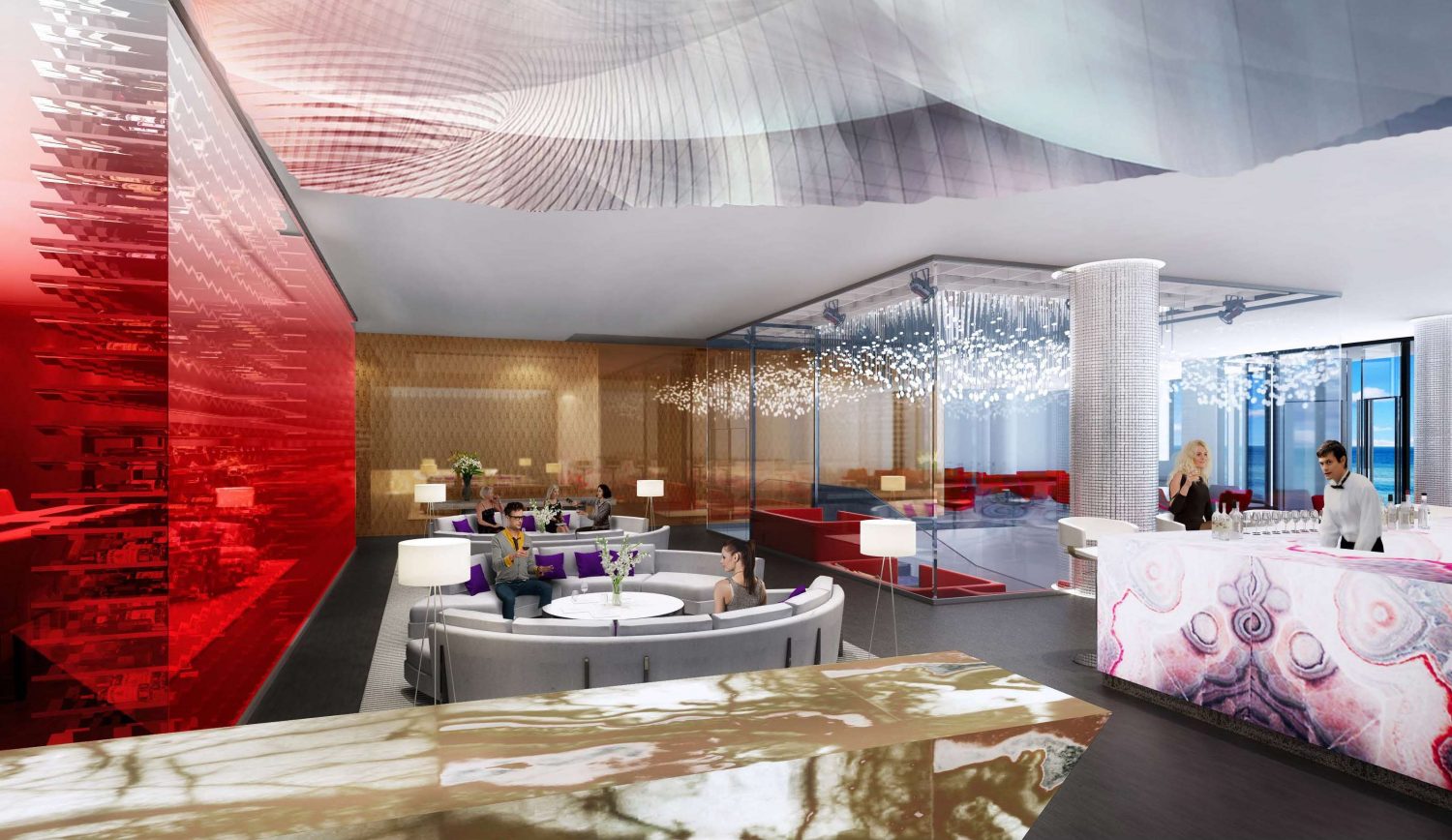 MEGA NIGHT LIFE
The centerpiece of Villa Acqualina's private entertainment level will be a two-story speakeasy outfitted with tiered seating and dance platforms spiraling down to the main DJ booth. Video walls will illuminate the venue with visual stimulation while guests sip craft cocktails. Lively music will rock the place through the night.
A 30-foot-long bar formed from rare onyx highlights a wine room for dining, a cigar room and a 5,000-square-foot lounge with unobstructed ocean view.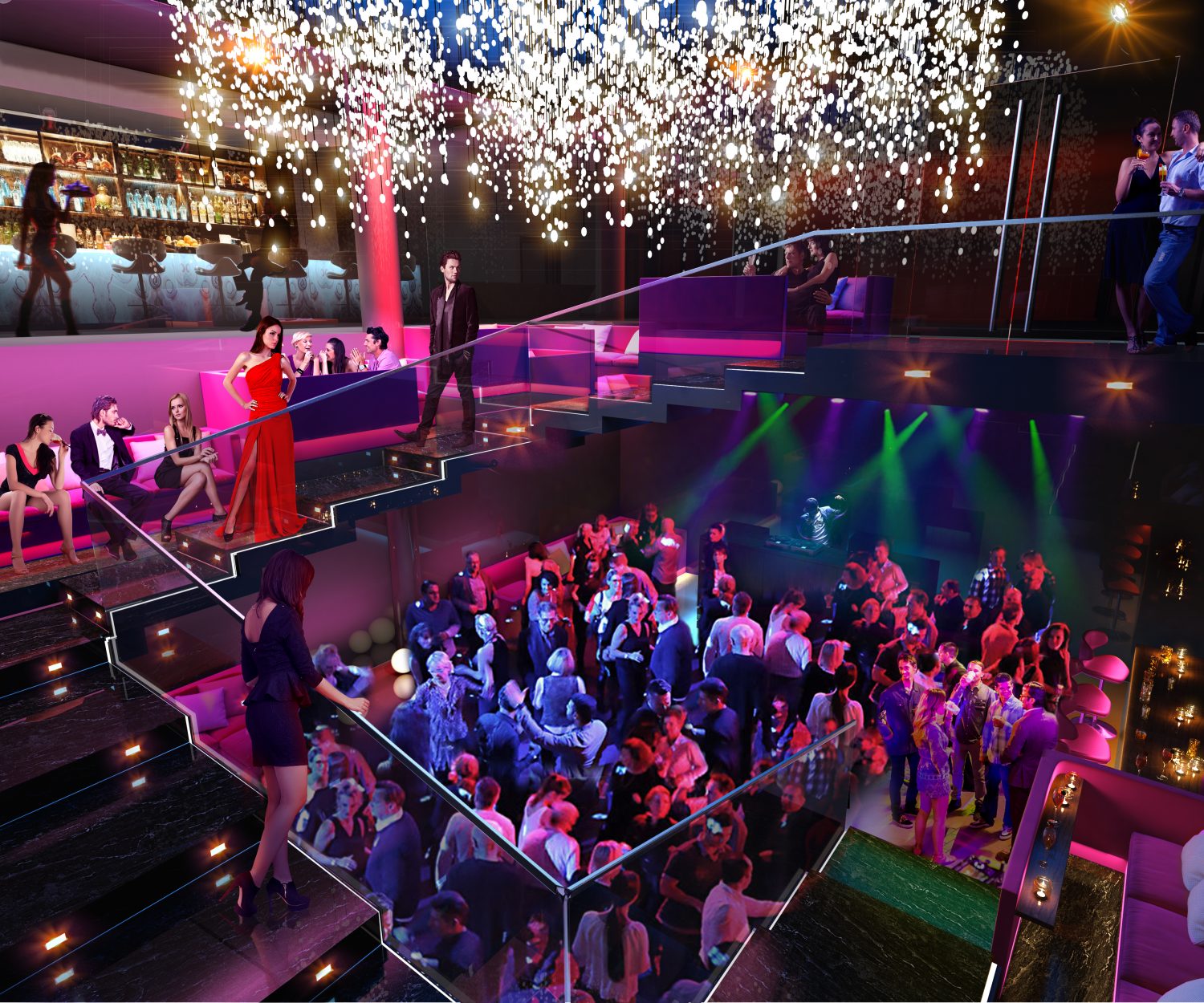 "We've really gone overboard on amenities," said Jules Trump. "This will be a place that people will never want to leave. This will be true heaven."
Villa Acqualina will be located between the two residential towers, 777 Via Acqualina and 888 Via Acqualina, adjacent to Acqualina Resort & Spa.
'It's almost like a theme park in your living room."