Living Large: Sky-High Luxury Penthouse Features Cantilevered Pool Over Collins Avenue
Share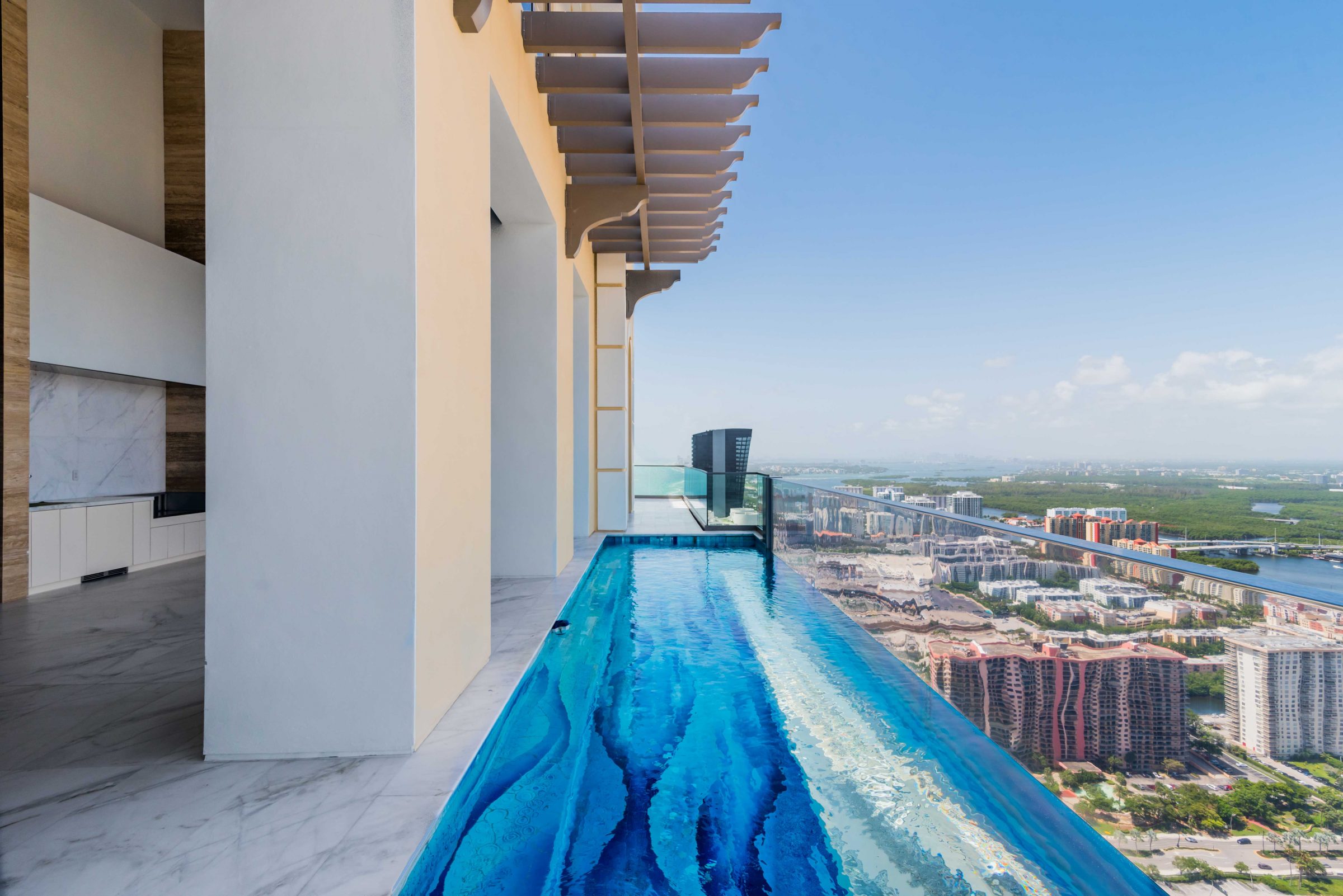 SUNNY ISLES BEACH (CBSMiami) – Another spectacular South Florida home is on the market and the luxurious sky-high penthouse in Sunny Isles Beach can be yours for $38 million.
In a new edition of Living Large, CBS4's Lisa Petrillo is checking out the 47th floor of The Mansions of Acqualina on Sunny Isles Beach, a fully furnished penthouse designed by Isabel Tragash of STA Architectural Group.
"The whole penthouse is about 10 thousand square feet, we have 4 beautiful bedrooms. Each bathroom is very unique, we went out and sourced beautiful stones, throughout Europe and Asia," Tragash explained.