FASHION BRANDS ARE DESIGNING LUXURY TOWERS IN MIAMI
Share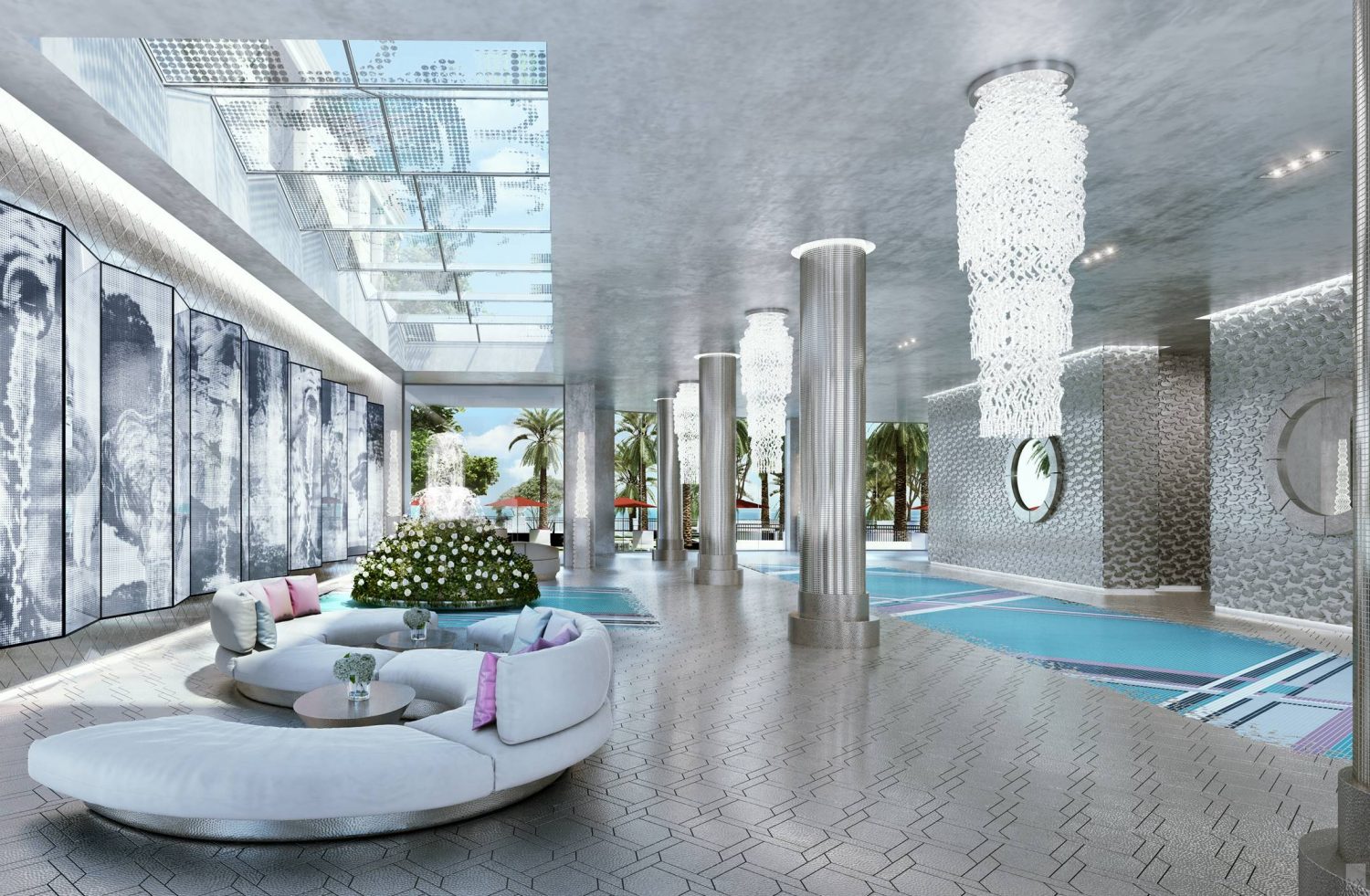 Talk about a walk-in closet.
High-end Miami builders are ditching traditional interior designers and asking luxury fashion labels to dream up gorgeous spaces. Most recently, Jules Trump (no relation to the president) tapped Chanel's Karl Lagerfeld to design and style the public areas in the super luxury Estates at Acqualina, under construction in Sunny Isles.
"It's really beyond what any other designer would even think of doing," Trump says of the Lagerfeld-designed lobby space. "He took it extremely seriously — his photos are etched onto special glass, and he created a mosaic that looks just like a carpet, down to fringe in metallic floors. Karl told us he wanted to create the feeling of coming home."
Other amenities at the property, where prices range from $4.2 million to $35 million, include a full-floor "Circus Maximus," with an ice skating rink, a Formula One simulator, bowling lanes, a movie theater and a Wall Street Trader's Club room. The 245-unit, two-tower project is scheduled to open in 2020.
Just down Collins Avenue, Giorgio Armani directed every aesthetic decision in the 308-unit, 56-story Armani/Casa. The result? Living spaces without a single right angle, Lualdi doors that disappear into the walls and, of course, ample closet space.
"We weren't allowed to open the doors until Mr. Armani saw it himself," says developer Gil Dezer, adding that the buyers of the tower's penthouse will have the opportunity to sit down with Armani to personally design it. (The building will open late next year, with homes from $3.5 million to $17 million.)
And at Vladislav Doronin's 249-unit Missoni Baia, Angela Missoni (creative director of the Italian fashion house and daughter of founders Ottavio and Rosita Missoni) oversaw the design of the amenities, which incorporate the label's trademark blue, green and yellow color palette.
Apartments at the 57-story tower, which will open in 2021, are asking from $500,000 to $4.3 million. Even artsy Wynwood is going designer: Diesel just announced its first branded residences with 143 loft-style units. Sales are set to launch in the first quarter of 2019. Plenty of time to pick out your outfit.